Raphael Polinar
Raphael Polinar's Latest Posts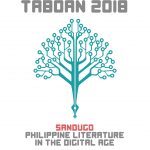 A flagship project of the National Commission of Culture and the Arts (NCCA), the Taboan Writers Festival is an annual gathering of writers from all over the country. The festival sets up shop in a different region every year where writers, readers, scholars, researchers, and lovers of Philippine literature trade diverse ideas about culture, history […]
A flagship project of the National Commission of Culture and the Arts (NCCA), the Taboan Writers Festival is an annual gathering of writers from all over the country. The festival sets up shop in a different region every year where writers, readers, scholars, researchers, and lovers of Philippine literature trade diverse ideas about culture, history […]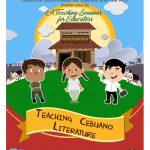 The Cebuano Studies Center of the University of San Carlos (USC) held the "Teaching Cebuano Literature: A Seminar for Educators last July 16-18, 2018 at the Rigney Hall of USC Talamban campus. The seminar (re)introduced Cebuano literature to teachers and offer them innovative ways and approaches of teaching Cebuano literature. "The center aims to […]
Two days of the arts on February 26 and 27 (Monday and Tuesday) at Robinsons Galleria Cebu! How-tos, moderated conversations, stage plays, spoken word poetry and music performances, book launches and short film screenings! Admission is free! Maartext Schedule: February 26, 2017 1000am – Welcome Remarks – Joanna Fajardo-Salazar 1015am – Opening Remarks – Hope Sabanpan-Yu […]
1955 The first general elections for Cebu City Mayor and Vice-Mayor are held under Republic Act No. 1243. Elected is Sergio Osmeña, Jr., and Ramon Duterte as Mayor and Vice-Mayor, respectively. Elected councilors are Casimiro Madarang, Joaquin Panis, Carlos Cuizon, Osmundo Rama, Florencio Urot, Ceferina del Rosario, Pedro Clavano, Generoso Jaca, and Cecilio de la […]
1568 The Portuguese siege of Cebu continues. A Portuguese force of four galleons, four galiots and two fustas has arrived in Cebu on October 2. When the Spaniards refused to heed the Portuguese demand to leave Cebu, the Portuguese blockaded the Cebu harbor and laid a siege that was to last until January 1, 1569.
All Souls' Day 1816 The Carreta Hospital, otherwise known as the Hospital de Lazarinos, is founded by Bishop Joaquin Encabo de Sopetran and put under the charge of the Recolleto. 1835 A Bishop's decree confirms the erection of Catmon, Cebu, as a parish. It is separated from the jurisdiction of Danao.
All Saints' Day 1565 The people of Mactan continue to defy Spain. Legazpi sends an expedition which puts Mactan to the torch. The people of Mactan retaliate by raiding the Spanish settlement in Cebu and burning more than 20 Spanish houses. 1947 Death of Cebuano post-dramatist Jose D. Galicano (1887-19447).
1665 Fr. Juan Lopez formally assumes the position of Bishop of Cebu. 1829 The Dagohoy rebellion of Bohol comes to an end. Cebuanos had participated in the Spanish suppression of the Boholano rebels.
Fiesta of Alcoy, Cebu 1595 Augustinian Pedro de Agurto is appointed as Bishop of Cebu, the first to serve in this position. 1969 Mandaue is elevated to the status of a Charter City.